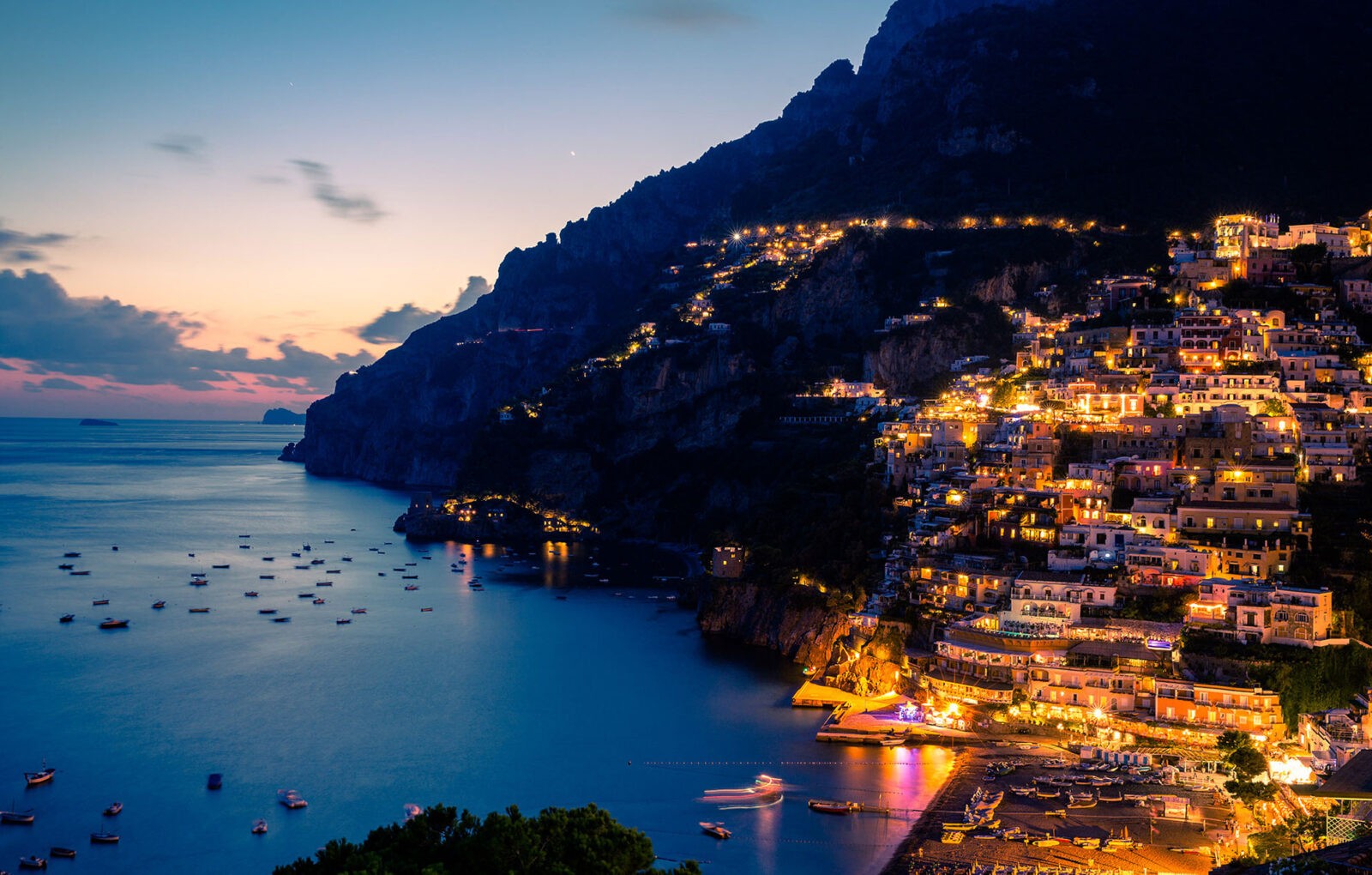 Sunset boat tour Amalfi coast
"A night in the middle of the sea"
We give you the opportunity to experience the excitement and the emotion of the sea when the sun goes down, the moon appears, and the night paints the Amalfi Coast with special lights and colours, admiring Amalfi by night. A fantastic atmosphere to be experienced in the extreme comfort of our boats, with champagne cocktails, fresh fruits and preferential access to the beaches; or, if you prefer, after docking, you will be escorted to the clubs and restaurants, partners of our project, located near the seashore.
Choose to spend the national holiday August 15th with Direction Capri. Fireworks paint this special night: we dock in front of Positano to let you admire this wonderful and famous display. With us, you will have a front row seat to admire from the sea. Departure at sunset, we hope to see you aboard!
Hours:
Sunset 16/20
Night 18/24
Looking for a romantic and unforgettable way to experience the Amalfi Coast? Look no further than our Sunset Boat Tour Amalfi Coast package. Watch as the sun sets over the Mediterranean, casting the coastline in a golden glow as you sail along on your private boat. Our experienced captains will guide you to the best spots to watch the sunset and provide insider knowledge about the area.
Whether you're celebrating a special occasion or just looking for a magical moment with your loved one, our Sunset Boat Tour Amalfi Coast package is the perfect choice. Add this package to your private boat tour for an extra touch of romance and create memories that will last a lifetime.
Experience the breathtaking beauty of the Amalfi Coast at sunset with our Sunset Boat Tour Amalfi Coast package. Book now to create unforgettable memories that will last a lifetime.